ROBOTIC SURGERY SPECIALIST
Robotic surgery offers many benefits to patients compared to open surgery.
Surgical Expertise
Conducted more than 10000 cancer surgeries successfully
ANIL CANCER CLINIC
Anil Cancer clinic is a chain of daycare Chemotherapy centers designed to give a personalized care and assistance to Cancer patients.
Conducted more than 50000 Chemotherapy sessions.
CANCER TREATMENTS
Cancer Surgery, Chemotherapy Treatment, Cancer Counseling, Rehabilitation
Best Cancer Clinic In Mulund Thane Dombivli
Best Cancer Clinic In Mulund Thane Dombivli
Best Cancer Clinic In Mulund Thane Dombivli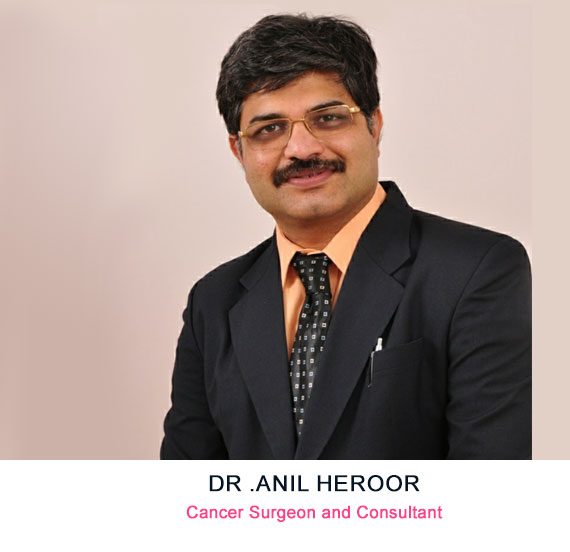 Cancer Surgeon and Robotic Surgery Specialist
Why Choose Anil Cancer Clinic?
Anil Cancer Clinic is a chain of daycare Chemotherapy centers designed to give a personalized care and assistance to Cancer patients. Chemotherapy is a process where patients have to travel far distance to avail these services. Anil Cancer Clinic was conceptualized in order to bring the services to the doorstep of all these patients who are already under stress due to disease. They do not have to face additional trouble of going long distance to take this therapy. Anil Cancer Clinic provided a personalized experience with trained nursing staff and up to date Equipments in order to give the most modern therapy to patients who visit this clinic. In addition to this we are also sensitive to the cost of Cancer care. Hence the treatment is at affordable cost without compromising on quality. These clinics are now situated at Thane, Mulund and Dombivli.
Cancer surgery has evolved from being a grotesque mutilating surgery to techniques which focus on organ preservation and quality of life.
INDICATIONS
• Any patient with potentially resectable lesions
• Is used more commonly in :
• Colorectal cancers
• Gynaecological cancers
• Urological cancers
• Esophageal cancers
We at Cancer Clinic have an extensive experience of minimal access surgery in cancer. We were among the first to start this patient friendly speciality.
Chemotherapy is often feared by all patients for its terrible side effects. However there are a lot of misconceptions surrounding this.
GOALS OF CHEMOTHERAPY
Chemotherapy is the use of medication (chemicals) to treat disease. More specifically, chemotherapy typically refers to the destruction of cancer cells.
– Total remission
– Combination therapy
– Delay/Prevent recurrence (Adjuvant )
– Slow down cancer progression (Palliative)
The Cancer Care Clinic offer counselling for the patients and their relatives regarding the various fears surrounding the causes of cancer
We have trained professionals who will advise the patient on stoma care, breast prosthesis, and various other rehabilitation issues. Post operative exercises are also taught to the patients to help them recover faster.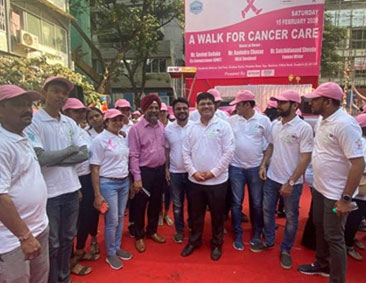 Cancer awareness rally was organised by Gopalkrishna Charitable trust, Anil Cancer Clinic and Anil Eye hospital
Dr Heroor has been supportive and helpful through this entire journey. From explaining every detail with patience to taking our simplest of queries. He's been the guiding light through the entire cycle. Must recommended for Oncology related cases
Mr. sumit adsule
Good treatment and good guidance for patience. Best place to cure treatment
Mrs. Reena Gupta
Dr Heroor is best in his work,always smiling n give satisfied answers to all doubts
Mr. Rishikesh Thakker
Dr. Anil Heroor is one of best Oncology Surgeon in mumbai.
Mr. Bishnu Charan
The care and the service of the doctor, staff and the nurses was excellent.
Ms. Sonal Kilje
Dr. Anil Heroor is a very good friend philosopher & guide, and his ever smiling personality has a very soothing & kind effect on any patient. He is very good & considerate & understands & answers all doubts eith genuine concern.
Mr. Shyam V. Sutar
Dr. Anil Heroor a very knowledgeable & experienced doctor in the field of doctory, very calm nature make a patient comfortable. The staff of his clinic is also very co-operative & helpful. I wish him all the best.
Mr. Ramesh Gupte
I am very much satisfied with the discussion with Dr. Anil Heroor regarding the treatment should be given to my wife Smt. Usha Shenoy for her Colorectal Cancer treatment as early as possible.
G. S. Shenoy
Best Cancer Clinic In Mulund Thane Dombivli
Best Cancer Clinic In Mulund Thane Dombivli
Best Cancer Clinic In Mulund Thane Dombivli
Best Cancer Clinic In Mulund Thane Dombivli