Know more about the conference
About FALS Colorectal Course
FALS Colorectal Conference is programmed with didactic lectures, debates, panel discussions, and interesting video presentations which include a wide range of topics like:
 Learning from basics like setting up a minimal access OT and nuances of colorectal anatomy for the lap surgeon to Robotic surgery
Assess the evaluation and management of simple as well as complex colorectal problems
Compare methods of surgical management of rectal cancer
Describe the techniques and results of Transanal total mesorectal excision
Discuss the methods of treatment of rectal prolapse
Compare the methods of managing inflammatory bowel disease
Describe advanced therapeutic colonoscopy techniques
Deliberate the benefits of interdisciplinary management of colorectal cancer
Present innovative tools to improve outcomes
The conference is aimed at fine-tuning the laparoscopic surgical skills of practicing laparoscopic and GI surgeons. Senior Surgeons with a minimum of six years standing and experience in colorectal surgery shall be entitled to apply for Certification.
You can also register for the conference without going for Fellowship and update your knowledge in the specialty.
The final attraction is the live surgery workshop by experienced and master faculties sharing tips for achieving a great surgical outcome.
We invite you for the best of academics, gourmet, fun, and social fiesta. Reserve your dates to join the grand event!
Welcome you all for this FALS Colorectal Conference.
Dr N.S.Narayani
Zonal Director
Fortis Hospital, Mumbai
Dr. Chetan V Kantharia
Organizing Chairman Professor & Head Dept.GI Surgery KEM Hospital, Mumbai
Dr. Anil Heroor
Organizing Secretary Director Surgical Oncology
Fortis Hospital, Mumbai
Dr. Sameer Rege
Treasurer Professor Dept.
Surgery KEM Hospital, Mumbai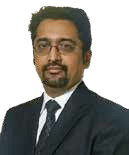 Dr. Hemant Patil
Chairman Scientific Program Consultant Surgeon Fortis Hospital, Mumbai
Dr. Arulvanan
Senior Consultant Bariatric & Metabolic Surgery, Fortis Hospital, Mumbai
Dr. Nikhil Dharmadhikari
Consultant Surgical Oncologist, Fortis Hospital, Mumbai.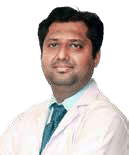 Dr. Harshit Shah
Consultant Surgical Oncologist Fortis Hospital, Kalyan
| | |
| --- | --- |
| Time | Topics |
| 09:00 am – 11:00 am | Session: Basics |
| 09:00 am – 09:12 am | Colorectal Anatomy – What looks different in MAS ? – Dr. Ashwin Thangavelu |
| 09:12 am – 09:24 am | Surgical Anatomy and Physiology of Anal Canal – Dr. Mohammad Abdullah Al Mamun |
| 09:24 am – 09:36 am | Anal Manometry – Dr. Rajesh Sainani |
| 09:36 am – 09:56 am | Colonoscopy – Current Status and Future Perspectives – Dr. S. Easwaramoorthy |
| 09:56 am – 10:16 am | ERAS Protocols In CRC Surgery |
| 10: 16 am – 11:00 am | Case Based Panel Discussion: What is the Best Imaging Modality for My Patient? |
| 22 Minutes Each | Benign Conditions |
| 22 Minutes Each | Malignant Conditions |
| 11:00 am – 11:15 am | IMPACT OF FLUROSCOPY GUIDED SURGERY IN CR DISEASE – Dr. Randeep Wadhawan |
| | |
| 11:15 am – 12:35 pm | Session: Anoproctology |
| 11:15 am – 11:35 am | Hemorrhoids – Making the Right Therapeutic Choice – Dr. Niranjan Agarwal |
| 11:35 am – 11: 55 am | All about Anal Fistula! |
| 11: 55 am – 12:15 pm | Anal Fissure – Current Modalities & Impact of Laser on Anorectal condition – Dr. Jaya Maheshwari |
| 12:15 pm – 12:35 pm | Pilonaidal Sinus – Dr. Kushal Mital |
| | |
| 12:35 pm – 12:50 pm | Inauguration |
| | |
| 12:50 pm –  -01:35 pm | Lunch Break |
| | |
| | |
| 01:35 pm – 02:35 pm | Session: Benign CR Disease |
| 01:35 pm – 01:50 pm | Inflammatory Bowel Disease – Role of the Surgeon! – Dr. Chetan Kantharia |
| 01:50 pm – 02:05 pm | Diverticulitis – When do you Operate? – Dr. Chelliah Selvasekar |
| 02:05 pm – 02:20 pm | Pouch Surgery – Approach Technique Innovations – Dr. Sunil Popat |
| 02:20 pm – 02:35 pm | Stoma – Creation to Closure – Dr. Prashant rahate |
| | |
| 02:35 pm – 03:15 pm | Session: Pelvic Floor Dysfunction |
| 02:35 pm – 02:55 pm | Rectal Prolapse – Approach and Techniques |
| 02:55 pm – 03:15 pm | Constipation and the Surgeon – Dr. Roy Patankar |
| | |
| 03:15 pm – 04:05 pm | Session: Master Videos |
| 03:15 pm – 03:25 pm | LIFT – Dr. Pradeep Sharma |
| 03:25 pm – 03:35 pm | Endoscopic/Laser Management of Complex Fistula |
| 03:35 pm – 03:45 pm | LAP TPC with IPAA |
| 03:45 pm – 03:55 pm | Laser in Hemorroids |
| 03:55 pm – 04:05 pm | Colonoscopic Excision of T1 Tumors – Dr Vipulroy Rathod |
| | |
| 04:05 pm – 04:20 pm | Tea Break |
| | |
| 04:20 pm – 05:20 pm | Session: Colorectal Emergencies |
| | |
| 04:20 pm – 04:35 pm | Acute Left Sided Obstruction / Perforation – Diagnosis and Management |
| 04:35 pm – 04:50 pm | Surprises in Appendicitis – Dr. Sameer Rege |
| 04:50 pm – 05:05 pm | Acute Lower GI Bleeding – Approach and Management – Dr. Sharvari Pujari |
| 05:05 pm – 05:20 pm | Importance of nutrition in Complex Colorectal surgery |
| | |
| 05:30 pm – 06:30 pm | Non Exam Category – VIVA/ Interview |
Time
Topics

09:00 am – 10:00 am

Session: Laparoscopic Tips




and Tricks

09:00 am – 09:15 am

Starting MAS CR – Setting up




your show – Dr. Jaydeep H. Palep

09:15 am – 09:30 am

Not so sure – maybe 'Obesity as a risk factor for Colorectal Diseases/Cancers'




– Dr. Ramen Goel

09:30 am – 09:45 am

Acute severe colitis Role of the Surgeon – Prof. Harikrishnan

09:45 am – 10:00 am

Is there a right technique of




Anastomosis post CR




Resection? – Dr. T. Subramanyeshwar Rao

 
 

10:00 am – 11:00 am

Session: Colorectal Cancer I

10:00 am – 10:15 am

Heriditary Cancer Syndromes




and the Surgeon

10:15 am – 10:30 am

Cme/CVL for Right Colon




Cancer – Are we there yet? – Dr. Deep Goel

10:30 am – 10:45 am

Transverse Colon Cancer – What




do we do?

10:45 am – 11:00 am

Master Video Lap/Robotic




Radical Right Extended




Colectomy (D2/D3)

 
 

11:00 am – 11:15 am

Tea Break

 
 
 
 

11:15 am – 12:15 pm

Session: Colorectal Cancer II

11:15 am – 11:30 am

Neoadjuvant Therapy for Rectal




Cancer – Primer for Surgeons

11:30 am – 11:45 am

Wait and watch policy in Rectal




Cancer – Promises and Pitfalls

11:45 am – 12:00 pm

TA – TME – Ready for prime




time?

12:00 pm – 12:15 pm

Local Excision of Rectal Cancer




– Role of Transanal Procedures

 
 

12:15 pm – 01:00 pm

Session: Panel

45 Minutes

Anastomotic leaks in Colon &




Rectal Surgery Dr. Sandeep Nayak- panelist

 
 
 
 

01:00 pm – 02:00 pm

Lunch

 
 

02:00 pm – 02:45 pm

Session: Master Video

02:00 pm – 02:15 pm

LAP Anterior Resection – Dr Pinak Das Gupta

02:15 pm – 02:30 pm

LAP ISR with Coloanal




Anastomosis – Dr. Sandeep Nayak

02:30 pm – 02:45 pm

LAP Left Hemicolectomy – Dr. Pradeep Jain

 
 

02:45 pm – 03:15 pm

Session: Debates

 

Chairperson – Dr. Ramakrishnan A S

10+2*2+5 Mins

Topic – APR Vs ISR

 

Will talk in Favour of APR – Dr. Deep Goel

 

Will talk in Favour of ISR – Dr. Ashwin Desouza

 
 

03:15 pm – 04:00 pm

Session: Colorectal Cancer III

03:15 pm – 03:30 pm

Extended Multivisceral




Resections for CRC- Role of Mas

03:30 pm – 03:45 pm

Metastatic Colorectal Cancer –




End of the road? – Dr. Ramakrishnan A S

03:45 pm – 04:00 pm

Role of Mas and Hipec in




Colorectal Cancer with Peritoneal Disease – Prof S P someshekhar

 
 

04:00 pm – 04:30 pm

Session: Debate

10+2*2 +5 Mins

Laparoscopy Vs Robotic Surgery




for Colorectal Disease

 
 

04:30 pm – 05:00 pm

Session: Master Video

04:30 pm – 04:45 pm

Robotic Multivisceral Resection

04:45 pm – 05:00 pm

Robotic /Laparoscopic




Synchronous Liver + Anterior




Resection – Dr. Mufaddal Kazi

 
 

05:00 pm – 06:00 pm

VIVA for Exam Category
Tentative Live Surgery and Fals Exam

08:00 am – 09:00 am
MCQ Exam
09:00 am – 04: 00 pm
Live Surgery
Topics
Laser excision of piles
Laparoscopic Anterior resection
Robotic Right Radical emicolectomy
Chemoport insertion
Laparoscopic APR
LIFT for fistula
Note: Cases as per availability
VALEDICTORY FUNCTION